Restaurant Harbour Steamboat @ Sri Petaling

No. 19, Ground Floor
Jalan 13/149L,
Sri Petaling,
57000 Kuala Lumpur
Tel: 03-9059 4353
This restaurant is serving hong kong style steamboat.
There are few type of soup based to choose different from the usual tomyam and clear soup.
Soup based will be charged per pot.
So it actually worth more if u guys visit in a big gang. (share the cost lol)
The steamboat food serve in a diff way as they dont have a fixed set to order
Customer will need to order whichever they like.
Pork Bone Soup & Herbal Soup.

Still think the Pork Bone Steamboat at LenSen is the best! LOL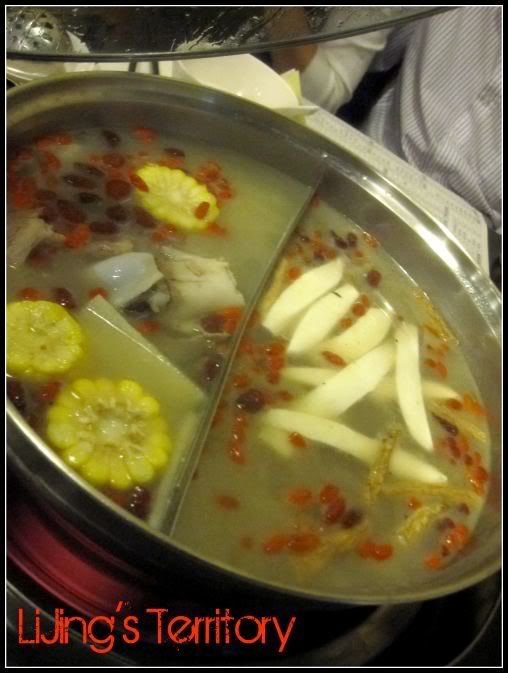 Chili :O
Yummy~
Pork Slices :D
Looooooooooooove crab stick lol
Their specialities :)
special made