亚旺肉骨茶
Ah Wang Bak Kut Teh
Batu 4 1/2, Jalan Kelang Lama
Tel: 013-2282288 / 016-2341319

I passed by the restaurant on the way to Midvalley.
So many cars parking nearby this restaurant and cause the slow moving traffic.
I see so many peoples there and so
I come back to this stall for late dinner after the movie. :)


Late at 11+pm.

肉骨茶
Bak Kut Teh
They called themselve 亚旺肉骨茶 Ah Wang Bak Kut Teh
so i tot Bak Kut Teh is a "must order"
I feel weird bcoz It tastes ok but not to the level sooooooooooo many peoples visiting.
So I'm guessing their famous dishes will be steamed fish head.
And this has been comfirmed by reading some blogger's reviews! :)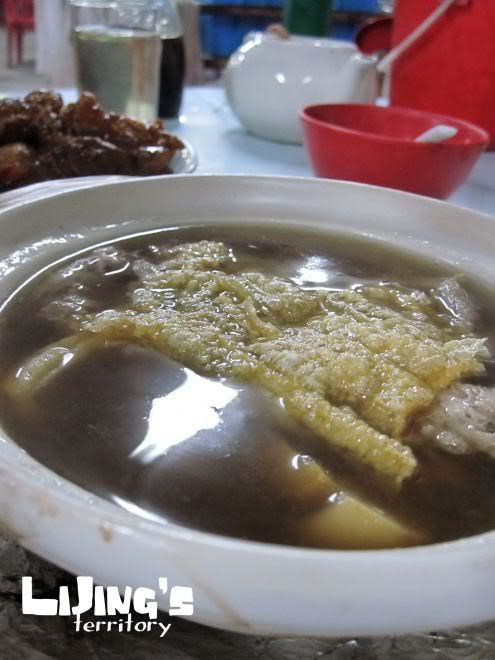 卢猪脚 Pork Leg
This is nice! So tasty but too bad, I don really know how to "enjoy" the leg part.
Some other parts with the sauce will be great! LOL!



Will be revisiting for steam fish head :)