Why Vampires Suck?
"Sypnosis
A spoof of vampire-themed movies, where teenager Becca finds herself torn between two boys. As she and her friends wrestle with a number of different dramas, everything comes to a head at their prom. "

So this is gonna be another must watch movie. I just can't wait to see how these vampires being so suck. LOL. To be honest I'm not a die hard fans of Twilight but i did watch all of them in the cinema. The latest Twilight Saga : Eclicpse shall considered the best out of all for me. So I'm gonna see how these romantic vampire in the movie turn into so suck. LOL



So why vampires suck?


Vampires Suck. I wonder why vampires need to be in pale skin? And why we call some human as vampire? U know when human like us have pale skin we will automatically been described as an vampire. It's not our fault please don't blame on us and categorized us as one of them. And please not to forget they have sparking body under the sun. I'm enough of a sun and don't need anything more to add temperature to the earth. This is stupid but i do hate being called a vampire face.

Vampires are definately a very bad boyfriend for not being warm. I Love warm hug. LOL! Guess they will never turn old and handsome face (maybe some) but I don't wanna hug a zero celcius body like I'm hugging a dead body. Dead bodies perhaps better because they don't drink our human blood. So many years later peoples will see an old woman with a handsome vampire. Sounds suck. LOL

By the way, did you guys see this ads on my page?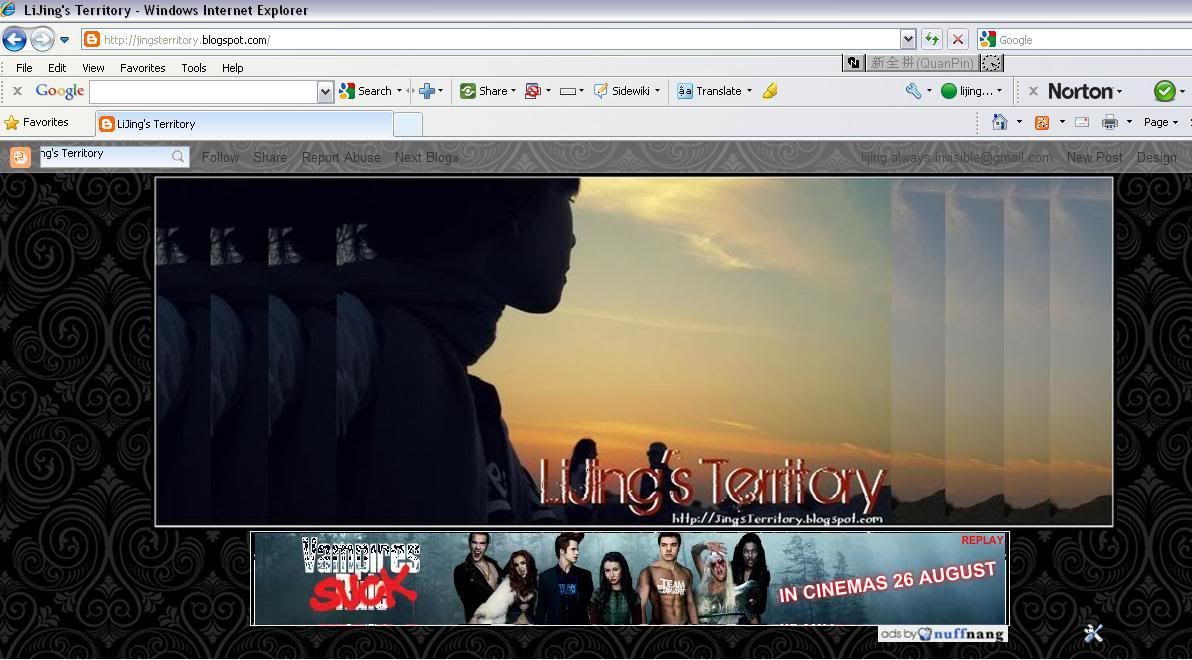 So Surprise to see this! O.O!
Oh hey, this movie is releasing on 26 August. I wanna know. I wanna watch.
I wanna see how suck are the vampires.