萧家甘榜鸡辣汤
Restaurant Siew Kah Kampung Ayam Sup Pedas
278, Jalan Berjaya 9,
Taman Berjaya, Sungai Chua
43000 Kajang, Selangor

Went to Kajang for this sup pedas 辣汤.
This is another famous food of Kajang besides Kajang Satay.
There is another similar restaurant just beside this but I have no idea which one is the founder/famous/whatever. LOL
So i giv a try to this and maybe the one nex door next time. :)

Famous Spicy Soup
辣汤
Guess everyone know what is this and need no explaination.
This is nice. I finish almost whole claypot of soup. = ="
Love pepper soup LOL




Can choose pork or chicken.
This is combination of both.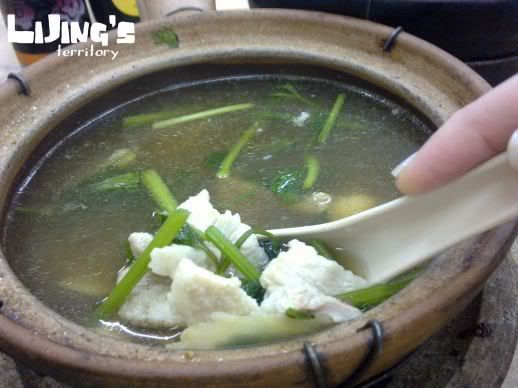 Chicken 花雕鸡
Heard this is also a "must order"
Niceeeeeeeeee!
I love the taste of 花雕. :)
Maybe this is the Hakka / Siew Favourite? LOL